So to help you out and to keep you from smashing your laptop, we have created this article to help you learn how to unfreeze your mac if this ever happens. Here's How to Unfreeze Word on Mac Without Losing Work. "Spinning Ball of Death" When your Mac is busy, it can be normal to see the "spinning ball" cursor from time to time arise. Simply go to the Apple menu in the upper left corner of the screen, and choose the Force Quit option.
While Macs are generally known to be stable, they may still encounter problems, especially if you run lots of programs and load unstable apps. One common problem with Macs is they freeze every once in a while. Although it rarely happens, it usually starts with a spinning multi-colored pinwheel, the signal that tells you your Mac is having an issue. But relax, there is a way to resolve the problem. We'll teach you how to fix a frozen Mac below.
What to Do If Mac Freezes
The next time your Mac freezes, do the following:
Did your Mac freeze while you were running a particular app? If so, check if there is a force quit option. Often, closing the app can fix the issue.
If it is not possible to use your keyboard or move your cursor, and there is no force quit option, you may have to reboot your Mac.
After rebooting, if the problem persists, you can troubleshoot the problem by unplugging any external peripherals attached to your Mac. Next, try to reboot again.
If all else fails, you need to run your Mac in Safe Mode. Here's a guide on how to boot your Mac in Safe Mode.
Say you've successfully unfrozen your Mac, you still need to know the cause of the issue. Check if your Mac has insufficient memory and storage space or if there is an issue with the current version of your macOS. Identifying the root of the problem can help you address it accordingly.
How to Force Quit a Frozen App
Games 3. Before you can force quit a frozen app, you have to find out first if the OS is affected or not. Typically, if an app is the main reason why your Mac is frozen, chances are, you can still use your keyboard and mouse. The menus and icons are only the ones that become unresponsive. Soon after that, the multi-colored spinning pinwheel appears. And while quitting and restarting the app is often the best solution to unfreeze your Mac, it is noteworthy that there are still other ways.
To force quit a frozen app, you need to switch to another program or app. You can click on your Mac's desktop or any app window. Alternatively, you can also use the Command + Tab keys to switch from one app to another conveniently.
Click the Apple button in the app's menu bar. Select Force Quit. If the app does not respond, it will be automatically highlighted. From there, you can click the app, and then the Force Quit option.
Another way to close a frozen app is to right-click on its icon in the Dock. If it is running fine, then you will see the Quit option. Otherwise, it will suggest to Force Quit. Now, if you wish to Force Quit an app that only shows a Quit option, just press the Option or Alt key while you right-click on the app. The Quit option will then change to Force Quit.
If you are familiar with the Ctrl + Alt + Del key combination on a Windows computer that allows you to force quit and close an app, you'd probably be wondering if it has an equivalent command on a Mac. Fortunately, there is. To achieve the same effect, use the Cmd + Alt + Esc key combination.
In most cases, if a Mac application is frozen and stuck in a loop, you can quickly tell because you will be notified and advised to quit the app.
What If an App Won't Force Quit?
If a frozen app does not have a Force Quit option and your macOS is unresponsive, here are some steps to follow:
Click on the Apple menu and click Restart.
If it is impossible to click the Apple menu because your mouse is also unresponsive, use the Cmd + Ctrl + Eject key combination. This command will instruct and force your Mac to restart as soon as possible.
If the restart key combination still does not work, long-press the Power button until your Mac turns off. Wait for a couple of seconds before releasing your hold. Press the Power button again to switch on your Mac. Once you restart your Mac, you will then be notified that the file you were working on is corrupted or damage. Before you delete it, try to recover its contents and move them to a new file.
How to Know Why Your Mac is Frozen
Identifying the reason why your Mac is frozen is perhaps one of the most challenging parts in this guide. If you frequently encounter freezes, you might want to do the following:
Check if your Mac has sufficient free hard disk space.
Check if there are any uninstalled or pending updates in the Mac App Store.
Perform manual updates for apps downloaded outside of the App Store.
Update your macOS and disconnect all external peripherals. Re-attach them one by one to identify which of them is causing the problem.
Disable useless plug-ins. If you need to use these plug-ins, disable them one at a time to discover if they're causing the problem.
Safe boot your Mac by pressing the Shift key while restarting your Mac. MacOS will then boot with only the fundamental processes and scripts required.
Clean up any malware and threats in your system using the Repair Disk function in Disk Utility. Better yet, download and install third-party applications like Outbyte MacRepair. An app like this helps your Mac run faster by clearing your drive's valuable space and improving your system's performance.
Go to the Apple Support website and run the Apple Hardware Test. This online utility helps to detect any issues with your Mac.
Is Your Mac Frozen Because of a Malware Attack or a Virus?
It is impossible that your Mac is frozen because of a virus. However, it is likely that fraudulent sites that you visited have loaded malware onto your Mac and forced it to open different apps, which resulted in overloaded system memory and lock-up. While your Mac is still in perfect condition, take preventive measures. Download and install apps and programs like Outbyte MacRepair to avoid frozen Mac issues.
If you're running into errors and your system is suspiciously slow, your computer needs some maintenance work. Download
Outbyte PC Repair
for Windows,
Outbyte Antivirus
for Windows, or
Outbyte MacRepair
for macOS to resolve common computer performance issues. Fix computer troubles by downloading the compatible tool for your device.
See more information
about Outbyte
and
uninstall instructions
. Please review
EULA
and
Privacy Policy
.
There is nothing more frustrating than a frozen computer, and if you are using an expensive device like a MacBook, then you expect it to work smoothly instead of freezing up every few days.
So, there could be several reasons behind a frozen Mac. It could happen due to an app that has become unresponsive or it is possible that you are out of storage space. If you have installed any 3rd party apps or any add-ons that are not compatible with the device or the Mac simply seeks an update, this issue might creep up. Don't get too depressed as there are ways to fix the Mac frozen issues. The methods are detailed below in this article.
Part 1: If Mac Freezes on Specific Apps
If the Mac you are using is getting frozen on specific apps then you will be able to fix the problem by simply force quitting the app. There are several ways to perform the task. Here's how to unfreeze Mac:
Way 1: Force Quit via the Apple Menu
You will be able to access the Force Quit command in a very simple way. Just change the app which works properly on the device, then click on the Apple icon visible at the top. A drop-menu will be visible where you can select the Force Quit option.
But selecting this option won't force quit the app that is currently open whereas a list will be opened of all the open apps. Now, you just have to select the right option from the list.
Way 2: Force Quit using the Keyboard
Another effective way to fix Mac freeze is to Force Quit the app using the keyboard. The procedure is very simple;
So, press and hold "Command+ Alt+ Esc" keys on your keyboard and the Force Quit application list will be opened.
As usual, that list contains all the apps that are currently running on your Mac. The specific app that may have been causing the issue will have "Not responding" written beside it. Just, highlight that particular application and click on the "Force Quit" button.
Now, try to launch the app again and the problem could have been fixed.
Way 3: Force Quit via Dock
The main issue is that, if a certain app is not responding then the app has to be closed and launched again. But conventional methods won't work here; you have to do it via Dock.
You will find Dock at the bottom of the screen. There you need to look for the icon associated with the app that is not responsive. After that, make a right click in order to view the Contextual menu. In the end of that menu, you will find the "Quit" option, click on it and possibly the app will get closed.
If this procedure does not work for you, then repeat the procedure again but this time don't just click on the "Quit" option. When the menu appears, hold the "Alt" key, doing this will Force Quit the app, which is actually more powerful.
Part 2: If Mac is Completely Frozen
If the Mac got completely frozen, then there is simply no stopping it as the app process won't work. But there are a few methods you can try which may fix the issue with your Mac. Here's what to do when Mac freezes.
Way 1: Force Reboot a Frozen Mac
One of the best ways to unfreeze Mac is to make a Force Reboot of the device. The procedure is very simple if you are using a Macbook or Macbook Air. You just need to press and hold the Power Button on your keyboard for no more than 2 seconds.
After 2 seconds, a menu will appear where you have to choose among Restart, Sleep and Shut Down. Your obvious choice is Restart, choose it and Mac will be restarted.
Way 2: Free Up Space and Reset RAM
If you are complaining "My Mac is frozen" and already tried to force reboot the device, which hasn't worked for you, then you can try to free up space on the device and reset the RAM in order to fix the said issue.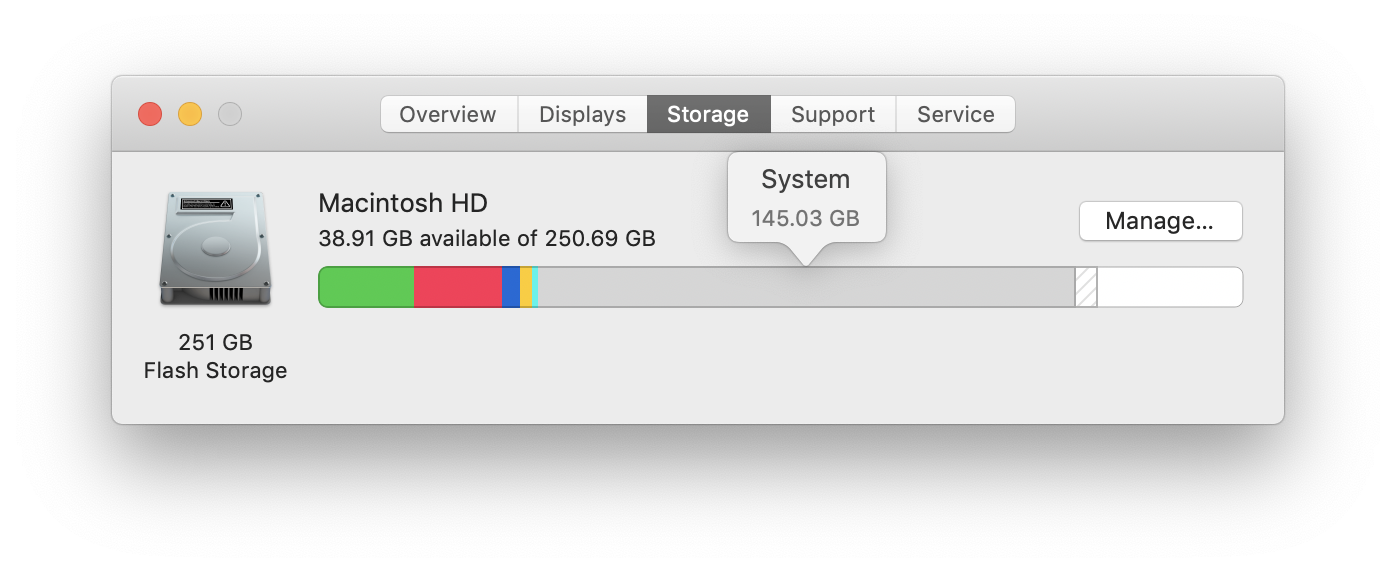 There are apps available to do such stuff and one of the best is Umate Mac Cleaner by iMyFone. This is a very efficient application capable of speeding up the Mac and cleaning all the junk files. The app is equipped with some very efficient features, let's have a look;
Quick junk files cleanup: This app can instantly locate and remove all the hidden junk files on your Mac, which includes useless system junk files, Trash bins, app caches, iTunes junk, downloads, temporary files etc. All these files are safe to be deleted and you can easily free up the space within 1 click.
Speed up your Mac: Those startup items, apps with high memory usage, launch agents will eat up the disk space and make your Mac become frozen frequently. You can disable them with Umate Mac Cleaner and regain reclaim as much space as possible.
Manage apps & extenstion: Another effective method provided by Umate Mac Cleaner is by uninstalling big or unused apps and plug-ins. The leftover files will also be completely removed.
All these features are proven to be very useful in improving the Mac performance and reducing the possibility of Mac freezing. The operations of Umate Mac Cleaner are quite easy and they are discussed below:
Step 1: Download and install Umate Mac Cleaner on your device and finish the installation.
Step 2: Launch this app and select the desired feature to proceed, for example, Clean up Junk. Then this software will run a throughout scanning and show the results.
Step 3: Hit the Clean button to quickly free up the RAM on your Mac. Repeat this produce for other features like Speed Up Your Mac and Manage Apps & Extensions to minimize the occurrence of a frozen Mac.
Way 3: Reinstall MacOS
Unfreeze Macbook
Reinstalling the MacOS is easy. You need to remember that all of the files on that partition will be erased completely. So, before starting the procedure, you must make a backup of the device.
After making the backup of the device, make sure that you are signed out of everything like your iTunes, iCloud and even iMessage accounts. After that, you can proceed to reinstallation.
How To Unfreeze Macbook Air
While reinstalling the MacOS, you need to stay connected to the internet for the verification process, if you are not, you will be asked to do so during the installation. You also have to use your Apple ID and password.
Step 1: Restart Mac.
How To Reset Macbook Air
Step 2: As the startup disk is being prepared, you need to hold "Command + R" keys on your keyboard, in order to boot from MacOS Recover.
Step 3: Then, you need to click "Reinstall MacOS". In the following page, click "Continue".
Step 4: Then, you will be asked your select your disk. So, choose your "Hard Drive" or "Apple SSD".
Step 5: After that click "Install" to start installing the operating system. Mac will be restarted after the installation.
Step 6: Then, press and hold the "Command and Q" button after completing the installation and follow the on-screen setup instructions.
Lastly, click "Shut Down" to turn off the device. Now, your Mac is cleaned and ready to be used again. So, if you were facing a frozen Mac constantly but didn't know how to fix frozen screen on Mac, now you know that reinstalling the OS will definitely fix the issue.
Conclusion
Best Buy Mac Air 13
A frozen device really annoying, especially if you are using a Mac device that is worth thousands of dollars. Although the device can freeze for different reasons, there are only a few specific ways to fix the issue. You can follow the procedures and you can also try Umate Mac Cleaner as in most cases the issue is caused by lack of storage.