About This Content
This session lets you jump straight in and drive the Amtrak P42DC - Phase V in 'easy' or 'realistic' mode.
For the full experience, select 'Realistic Mode' and start driving this beautiful locomotive!
Features Include
full custom Cab
auto Running Numbers
animated Wipers
fan Animation
ditch Lights
marker Lights
night Lighting
fire Script
cab Signals
gecko Script
Amtrak began operations in May 1971 with a mixture of equipment from its predecessor railroads, much of which was painted in a variety of railroad-specific paint schemes. This era was later referred to as the Rainbow Era, due to the mix-matched colorful trains Amtrak used. Amtrak elected not to keep the same rolling stock on the same routes and it was not unexpected to find rolling stock from anywhere in the US on any train. To build the brand of Amtrak as a unified passenger railroad, the equipment was gradually repainted into system-wide Phases starting around 1972 with Phase I.
The phases are referred in numerical sequential order, usually in Roman numerals. Up until the introduction of the Acela, phases were painted on all equipment. However since 2000 Amtrak has started splitting phases up between equipment with locomotives getting Phase V & cars getting Phase IVb. While previously locomotives and rail cars could be painted in different styles they were still referred to as being in the same phase, with often the locomotive versions getting an unofficial nickname.
phase V
Phase V was introduced with the arrival of the Acela Express high speed train set. It is currently the most common paint scheme on Amtrak's locomotives. The new paint scheme was originally used on the 'Genesis' locomotives, starting with units 123-207, and eventually spreading to all units in the class. The current Phase V consists of a red stripe that runs down the bottom of the locomotive/car, and then a blue nose which runs up the side of the locomotive in a 'wave' form. Not all cars in this phase have the blue wave. This is the first paint scheme to use the current Phase V paint on Genesis units sporting the most recent Amtrak Travelscape logo,[5] which is portrayed on the side of most Phase V engines. Originally on Genesis units Phase V had a wider red stripe with a blue stripe just below it and near the front of the locomotive, there was a small Amtrak logo.[6] Phase V has sometimes been referred to the 'Shamu' design after the SeaWorld killer whale.
The Phase V scheme is used on Amtrak Genesis locomotives, Acela Express power cars, HHP-8, AEM-7, and ACS-64 electrics, some Material Handling Cars (now out of service; known as 'MHCs'), and all Autoracks on the Auto Train. The Auto Train's Autoracks and the MHCs have no 'waves'. More recently, the scheme has started to appear on Amtrak's GE Dash 8 locomotives, new switcher locomotives, as well as EMD F40PH 'Cabbage' NPCU (non-powered control unit) cab cars. There is no 'wave' on the 'cabbages'. Phase V has not appeared on any passenger cars. Amtrak has decided to keep the Phase IV stripes with the introduction of the Phase IVb paint scheme. The ACS-64 version is slightly different. It has a thin red stripe around the blue under the cab windows.
N Scale GE P42 'Genesis' Amtrak Phase V (Late) AMT #160 DCC Equipped Brand: Kato. 5.0 out of 5 stars 1 rating. Currently unavailable. The General Electic P42 locomotive is also known as the 'Genesis' locomotive. The P42 is a modern 4200 horsepower passenger locomotive used across the United States and Canada. Amtrak's P42 has replaced the EMD F40PH in revenue service and today they are used throughout the United States and often operated in a mixed consist of Phase IV and Phase V schemes. Genesis Series HO Scale Diesels / Athearn Genesis - HO AMD103/P42DC w/DCC & Sound, Amtrak/Phase V #72 Item Number: GEN-81304. Your Price: $246.91. Click to see Free Shipping Offers! Worth up to $12.35 in reward points! Add to cart to backorder.
The fix I found was to close all browsers, open acrobat (pro or reader doesn't matter) click on edit. Open preferences. Click on internet. Uncheck 'display PDF in browser'. Adobe reader 0 104 error. Disabling the Adobe add-in in IE opens the PDF OK (Although externally in Reader, and not in the browser as desired). Setting the 'open in browser' option to.
Credits:
Mohawk
(No Ratings Yet)

Loading..
Genesis P42dc Phase Voltage
What is Transport Fever 2 mods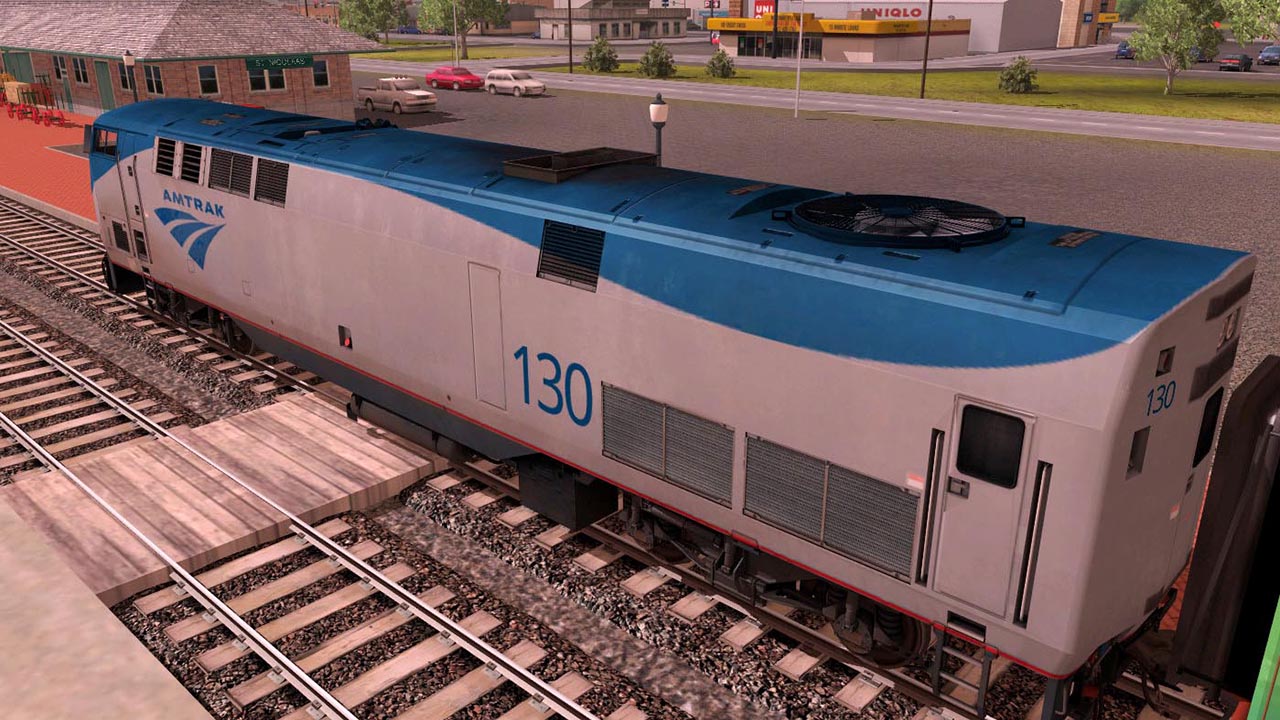 Are you curious how Transport Fever 2 Mods works and can improve your Transport Fever 2 game? So, Transport Fever 2 Mods file are additional features, maps, vehicles, skins and etc which improve your game with unseen options in game. Transport Fever 2 mod is the best choice when you feel stuck or even bored with the basic game. So you you are able to download Transport Fever 2 to upgrade the game and create your own game version. We have the Best Transport Fever 2 mods and Top Transport Fever 2 mods for PC, Mac, Xbox or PS4. All you need to do is browse mods categories, choose the mod for Transport Fever 2 you need and install mod in Transport Fever 2. What is more, all Transport Fever 2 mods is free and welcome to download as many mods as you want. That's way our Transport Fever 2 Community created the biggest mods database for this game.
Genesis P42dc Phase Versus
Genesis P42dc Phase Vs
Best

Vehicle

mods